The WE Empower UN SDG Challenge 2021 application is now closed.
The WE Empower UN SDG Challenge
The WE Empower UN SDG Challenge is the first-of-its-kind global competition for women social entrepreneurs who are advancing the UN Sustainable Development Goals and inspiring entire communities to act to create the world we want by 2030. The WE Empower Challenge honors innovative women leaders from around the world who are pushing the SDGs forward through sustainable business practices and inspiring others to follow suit. The opportunity recognizes their innovative work and provides Awardees with capacity-building training sessions and opportunities to connect with an unparalleled global network to advance their enterprises. This program elevates and showcases the valuable contribution women entrepreneurs and business leaders can make toward the SDGs and solving the world's greatest challenges.
In 2021, the WE Empower Challenge Awardees will participate in events surrounding the 76th UN General Assembly as well as will connect with renowned business experts from around the world. Awardees will also participate in a dynamic pitch competition, hosted by fashion designer, activist and Vital Voices Board Member Diane von Furstenberg, to present their business for the opportunity to receive a $20,000 grant.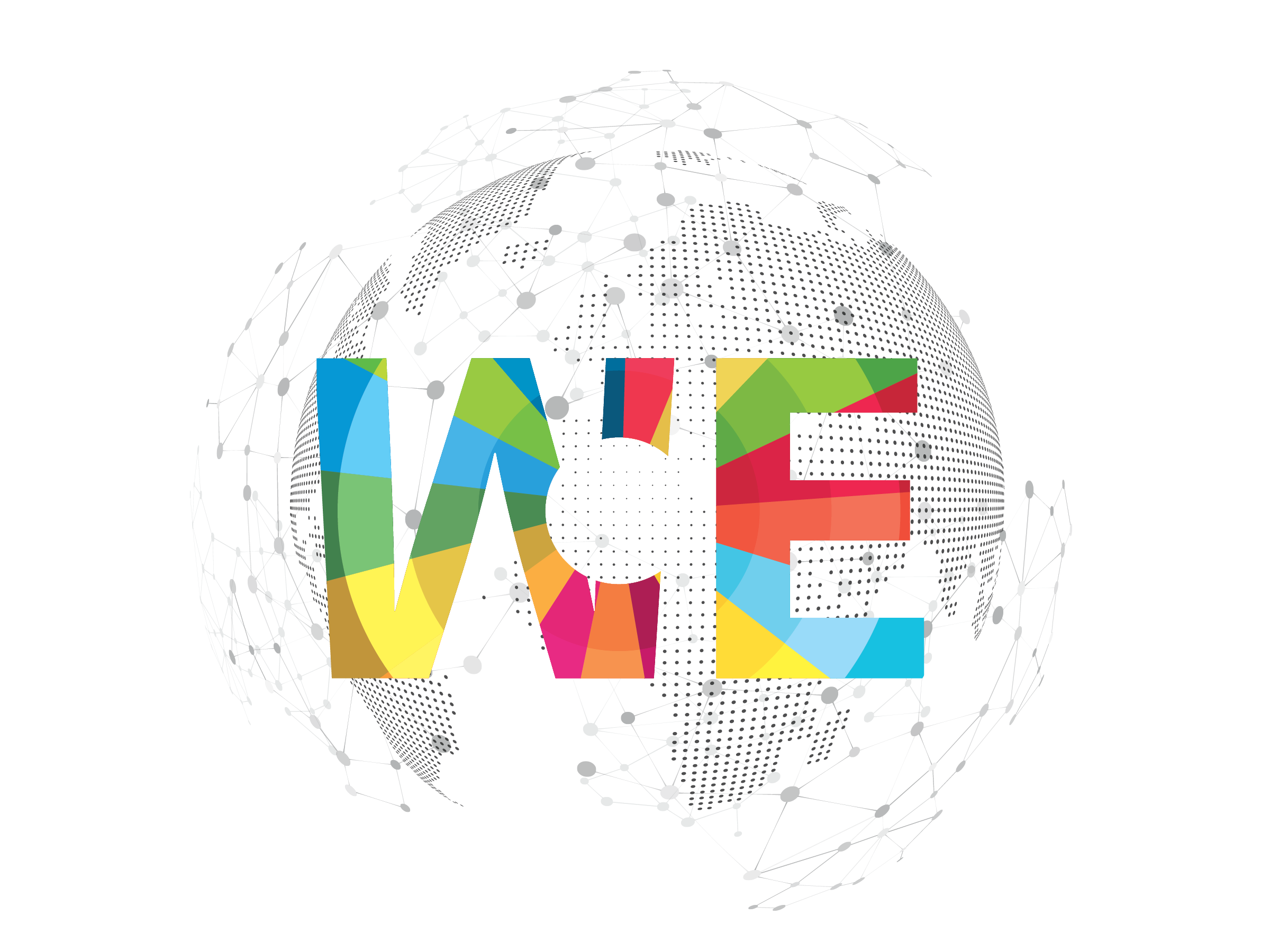 Honor
Honor innovative women entrepreneurs who are supporting and achieving the SDGs through sustainable business practices and inspiration for others to follow suit.
Invest
Invest in the most inspiring and transformational women entrepreneurs – providing access to seed capital, unique trainings, capacity building, a network of their peers, visibility and credibility for their work.
Ignite
Ignite awareness among a global community of stakeholders of the valuable contribution women entrepreneurs can make in contributing to the SDGs and the obstacles they still face.
Our Partners
A special thank you to WE Empower lead partners for generous support of the UN SDG Challenge!
ASU
BMO
GroYourBiz
Hawaii Tropical Botanical Garden
Mary Kay
P&G
Saїd Business School,
University of Oxford
Salesforce
UN Foundation
Vital Voices
World Bank
Latest News
ASU also retained a top-ten international ranking, tied at #9 with last year's top ranked-institution globally, University of Auckland in New Zealand.
On March 16th, 2021 the United Nations Global Compact's Target Gender Equality Live event convened leaders from business, government, civil society and academia to discuss and demonstrate how the private sector can help bring down barriers to gender equality by respecting and supporting the rights of women and girls. 2020 WE Empower Awardee Valrie Grant and...

In honor of International Women's Day and Women's History Month, the Julie Ann Wrigley Global Futures Laboratory, Educational Outreach and Student Services, and the ASU SDG5 Coalition are curating a series of events that showcase ASU's partnerships advancing Sustainable Development Goal 5: Gender Equality and the Empowerment of Women and Girls. Join us on International Women's...

Global Goals Week
Alyse Nelson, President and CEO of Vital Voices Global Partnership, and Amanda Ellis, Executive Director for Hawaii and Asia-Pacific with ASU's Global Institute of Sustainability and Innovation and former UN Ambassador for New Zealand, welcome the 2019 winners of the WE Empower Challenge to New York City for United Nations Global Goals Week.

WE Empower at United Nations Global Goals Week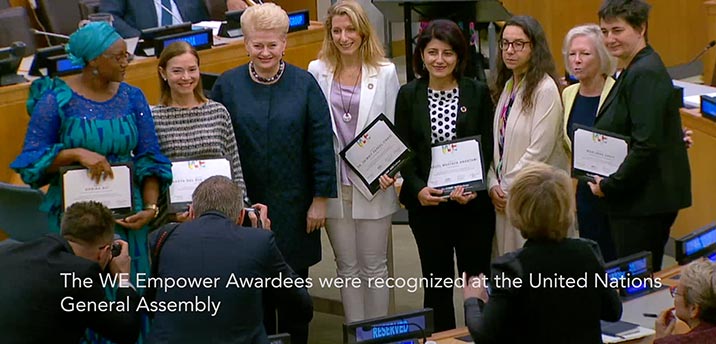 Highlights from the 2018 launch event with the UN Secretary General, President of the World Bank and High Commission for Human Rights.
View the 2019 finalists & awardees