City: Chicago
Country / US State / US Territory: Illinois
Type of Solution: Streets and Parking Lots
Climate Impact: Extreme Temperatures and Urban Heat Island Effect; Air Quality; Extreme Precipitation and Flooding; Invasive Species and Pests
Social Value Created: Public Education and Awareness; Community Engagement
The Chicago Regional Trees Initiative is working to increase the tree canopy in the city area. Increasing the tree canopy will help to mitigate extreme temperatures and the urban heat island (UHI) effect, as well as to improve stormwater management to prevent flooding during heavy precipitation events.
Additionally, pest resistant species are being selected to reduce vulnerability to invasive species, such as the Emerald Ash Borer. The city has lost 13 million ash trees already from the Emerald Ash Borer. Members of the initiative help to teach communities how to plan and care for trees, increasing community education and engaging community members.
Further, the initiative is working on incorporating vulnerability into its plans for tree plantings. The Urban Forestry Climate Change Response Framework vulnerability assessment is referenced by the initiative. The framework examines social factors of adaptive capacity, examining aspects such as the value of trees to residents, volunteer base size, and presence of incentives to increase public participation and interest. This framework also recommends a community vulnerability workshop to assist in evaluating vulnerability, educating community members and engaging them in the project.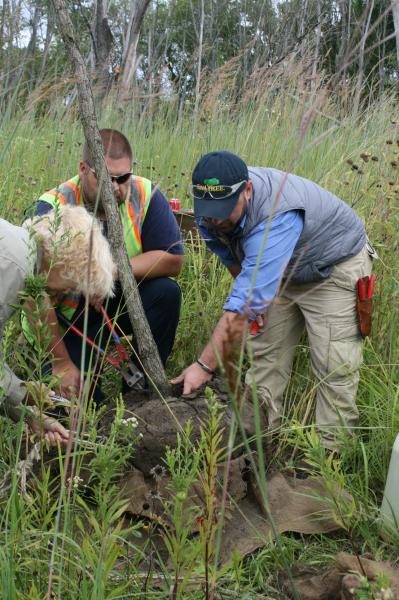 Sources:
Brandt, L.; Scott, L.; Derby Lewis, A.; Darling, L.; Fahey R. 2016. Lessons learned from the
Urban Forestry Climate Change Response Framework. Houghton, MI: Northern Institute of Applied Climate Science. 36 pp.
U.S. Climate Resilience Toolkit. (n.d.). Fortifying Chicago's urban forest. Retrieved from https://toolkit.climate.gov/case-studies/fortifying-chicagos-urban-forest.