City: Cleveland
Country / US State / US Territory: Ohio
Type of Solution: Vacant Properties and Lots
Climate Impact: Extreme Temperatures and Urban Heat Island Effect; Air Quality; Extreme Precipitation and Flooding
Social Value Created: Food Security and Nutrition; Educational and Employment Opportunities; Equitable and Affordable Services; Property Values
In an effort to counteract climate impacts, such as extreme temperatures, air quality issues, and heavy precipitation flooding, Cleveland, Ohio is working on improving its urban tree canopy and urban agriculture in low-income neighborhoods. Cleveland has placed a priority on socially equitable climate adaptation solutions, seeking to have a variety of socioeconomic benefits, such as improving food security and nutrition, increasing property values, reducing energy and health costs, and promoting economic development and employment opportunities.
The City has already developed 300 community gardens and urban farms, many of which are located on repurposed vacant lots. One example of a vacant lot project is the 26.5 acre Urban Agriculture Innovation Zone in the Kinsman Neighborhood that includes a number of initiatives, such as the Kinsman Farm and Rid-All Green Partnership.
Kinsman Farm is a 6-acre incubator farm that was established in 2010 as part a $1.1 million dollar grant from the USDA's as part of the Beginner Farm and Rancher Development Program. Kinsman Farm provides new urban farmers seeking to start agricultural businesses with assets such as land, infrastructure, and education. New farmers gain valuable experience and learn how to successfully grow their operations before investing in a large-scale commercial farm.
The initiative is supported by Ohio State University (OSU) Extension, West Creek Conservancy, the City of Cleveland, and Burten, Bell, Carr Development Corporation. OSU Extension provides technical support and educates farmers on best practices, West Creek Conservancy leases the property and promotes sustainable agricultural practices, and Burten, Bell, Carr Development Corporation focuses on improving residents' quality of life through initiatives to increase access to health food.
The Rid-All Green Partnership is another urban farm that occupies 1.5 acres in the Urban Agriculture Innovation Zone. The farm features two greenhouses, four hoop houses, a 40,000 square foot Aquaponics fishery, and a compost program. The compost program collects food waste from the Cleveland Food Bank, wood chips from the Cleveland Forestry Department, coffee grounds from local coffee shops, and excess hops from the Little Mountain Brewery and Black Box Brewery. In 2012, the Partnership produced 14,000 pounds of produce, raised 350 pounds of tilapia, and produced 1,200 cubic yards of compost.
The Partnership seeks to improve food security and nutrition in the local community. Additionally, the Partnership has a strong focus on community education, educating both the adult and youth population. There are a variety of education programs, including the Five Month Training Program, Weekend Workshops, Victory Garden Initiative, Ohio Apprenticeship Program, and Youth Educational Program.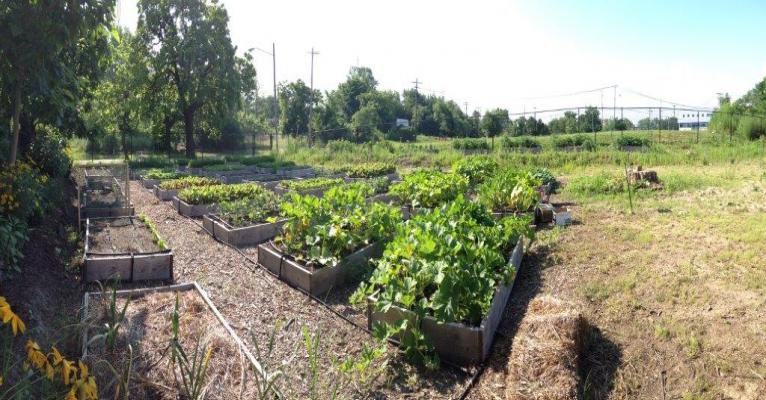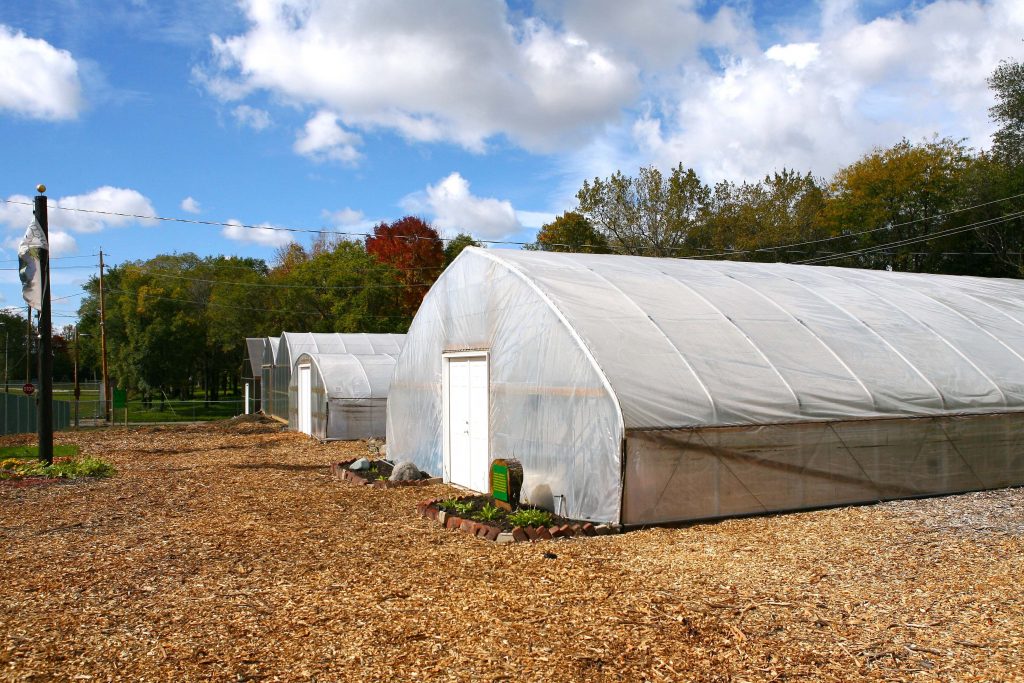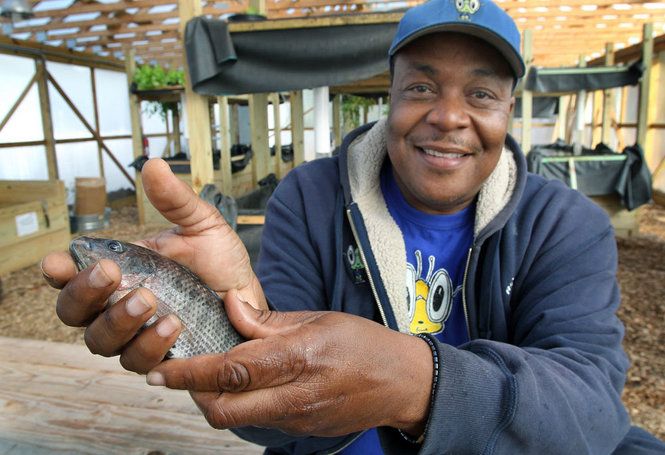 Sources:
Kelly, C., Peterson, M., Auel, E., Taraska, G., & Qian, P. (2016). Resilient midwestern cities: improving equity in a changing climate. Center for American Progress. Retrieved from https://cdn.americanprogress.org/wp-content/uploads/2016/04/18135245/ResilientMidwest-report1.pdf.
OSU Extension. (n.d.). Kinsman Farm. Retrieved from https://cuyahoga.osu.edu/program-areas/agriculture-and-natural-resources/market-gardening-and-urban-farming/kinsman-farm. No longer an active link
Rid-All Green Partnership. (n.d.). What we do. Retrieved from https://www.greennghetto.org/?page_id=68.
Rid-All Green Partnership. (n.d.). Training programs. Retrieved from https://www.greennghetto.org/?page_id=768.
West Creek Conservancy. (n.d.). Kinsman Farm. Retrieved from http://westcreek.org/portfolio-view/kinsman-farm/.