City: Portland
Country / US State / US Territory: Portland
Type of Solution: N/A
Climate Impact: Extreme Precipitation and Flooding, Air Quality
Social Value Created: Public Spaces; recreation, arts and culture; active living; transportation diversity
Tanner Springs Park is a park located in Portland, Oregon. The park mimics a wetland that captures and filters stormwater, reducing flooding during extreme precipitation events and improving water quality. Additionally, the wetland helps to improve air quality. The wetland design helps to promote biodiversity, as well.
The project also provides the community with accessible public space and has a number of social benefits for the community. Tanner Springs Park features a boardwalk and art installation on the east side of the park, and there is a recreational path running through the central area of the park. The art installation contributes to the community's arts and culture. Recreational trails contribute to active lifestyles, as well as improve walkability and bikeability that contributes to diversity of transportation.
Community members were also engaged in the design process through surveys and planning charrettes in order to provide socially valuable features for that particular community.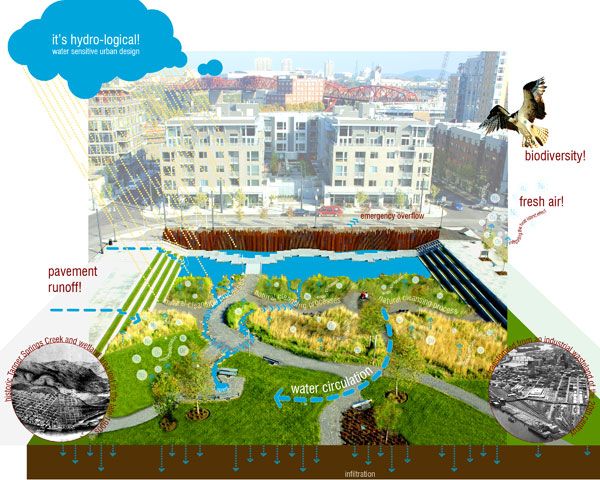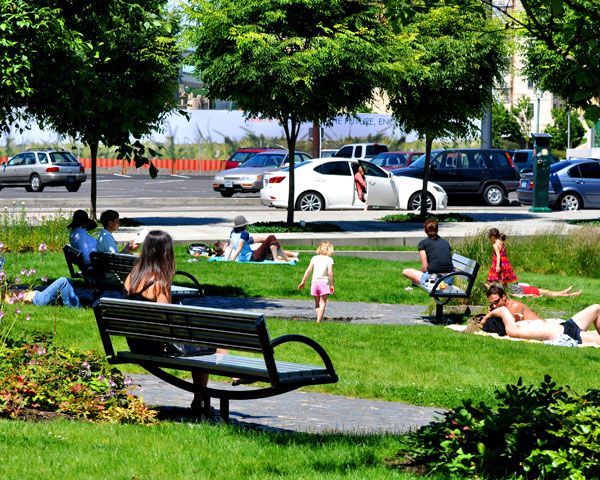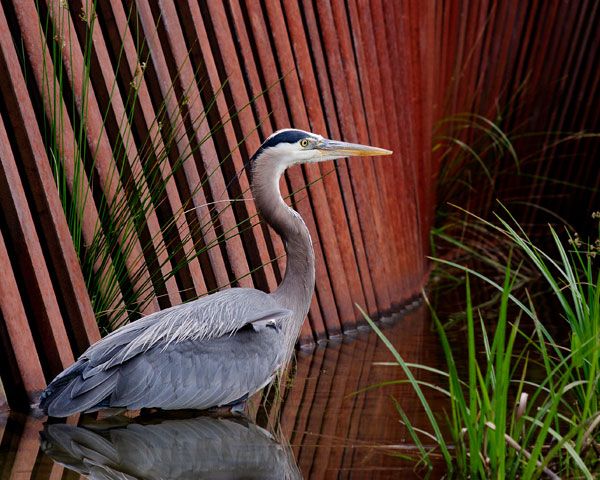 Sources
Landscape Architects Network. (May 5, 2015). Tanner Springs Park, an oasis in the middle of the city. Retrieved from https://land8.com/tanner-springs-park-an-oasis-in-the-middle-of-the-city/.