City: Houston
Country / US State / US Territory: Texas
Type of Solution: Streets and Parking Lots
Climate Impact: Hurricanes and Storm Surge; Extreme Precipitation and Flooding; Air Quality
Social Value Created: Diverse Transportation; Urban Beautification; Public Health and Safety; Water Security and Quality
Cost: $9.6 million
Funding:
Bagby Street, a ten-block corridor in a dense, urban neighborhood underwent a redevelopment project. The project improved stormwater management to reduce flooding risks during hurricanes and severe storms. Green infrastructure systems were used to store and filter runoff, reducing flooding risk and improving water quality. The system has a smaller footprint than typical biofiltration systems, requiring only 1/20th of the space. 33% of stormwater runoff is captured by the system, removing 75% bacteria, 73% phosphorous, 93% oil and grease, 43% nitrogen, and 85% total suspended solids. Trees were also planted to aid with stormwater management, increasing the number of trees by 165%.
Additionally, the project improved traffic congestion and walkability, as well as the overall aesthetic appeal of the road, contributing to diverse transportation, public health and safety, and urban beautification. The smaller footprint design was essential for managing stormwater given the limited space available for green infrastructure. Private development also increased as a result of the project, totaling to $25 million in new development.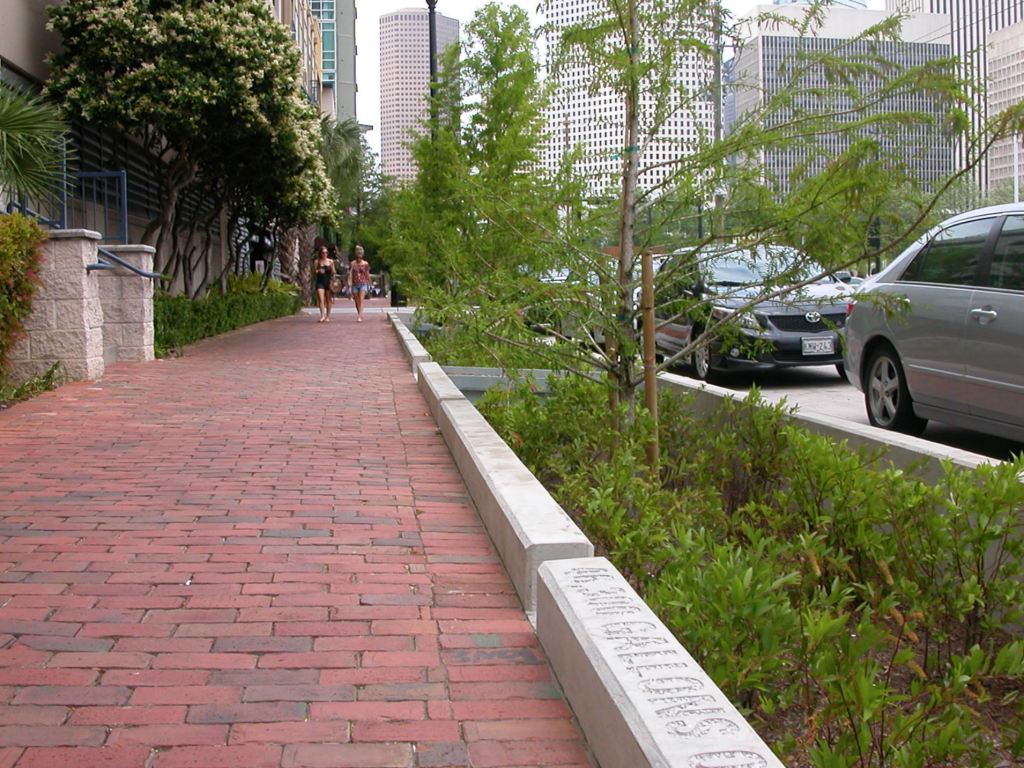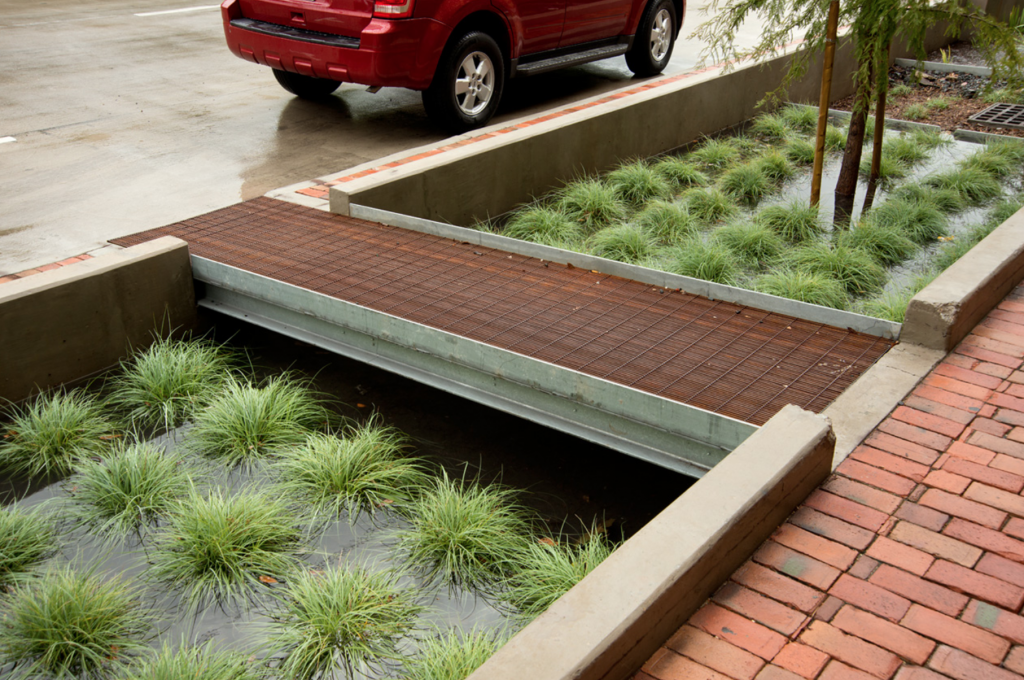 Sources: Atlas. (n.d.). Lower footprint biofiltration to increase efficiency in right of way stormwater capture. Retrieved from https://www.the-atlas.com/project?id=341#.